You know how they say it's a good time to be alive?
Well, it is.
There is so much being explored, and there is so much being documented.
And if you haven't had a look at the brilliance this amazing bunch of Indian travel Instagrammers are weaving, you really need to.
1. @neelimav
Obscure places and stories.
So reads Neelima's Instagram Bio.
Neelima Vallangi quit a seven year career as a Software Engineer, and now goes around capturing the unexplored in its rawest spirit.
Follow her here.
2. @shivya
With a home nowhere, I have everywhere to go.
If Shivya's night sky doesn't bedazzle you, there are very few things that will.
With 17.7k loyal followers, Shivya Nath has numbers speaking for her themselves.
 Images Courtesy of Shivya
Follow her here.
3. @deeptiasthana
She goes around documenting the most beautiful of scenarios, and then puts them up for you to appreciate.
Deepti Asthana hails from Bareilley, and now goes around the world- travelling and clicking- and putting it all on repeat.
Follow her here.
4. @audiphotgraphy
Auditya Venkatesh is a photographer based in Bangalore.
It could be the stars, it could be the water.
He plays with lights and takes you to locations you'll believe are right out of a dream sequence.
Follow him here.
5. @abhiandnow
If 28k followers don't already say enough, give Abhinav Chandel a chance to introduce himself through his photography.
Follow him here.
6. @mishti.and.meat
Originally from Kolkata, Shramona is now based in Mumbai.
Shramona's pictures will speak to you in a tongue you've never known.
Prepare to be enthralled.

Follow her here.
7. @mytraveldiaryblog
Upasana works in concepts. A teapot, a book, a bicycle.
Remnants of the places she visited, objects that'll speak to you of her experiences.
Follow her here.
8. @withmanish
 Star trails, mountains, clouds.
There is little that Manish's photography hasn't explored.
Hop on as this adventure lover takes you on for a ride.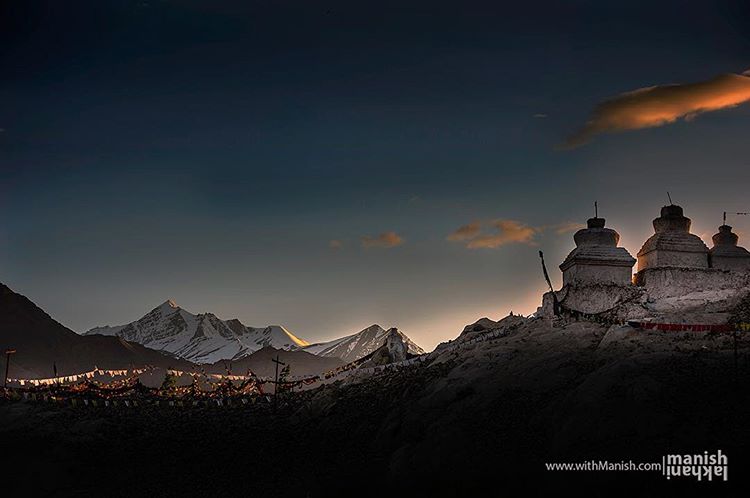 Follow him here.
9. @lakshmisharath
Nature comes up in the best of its forms and colours in Lakshmi's photography.
Her account is a beautifully woven story, and it never fails to amuse.
She quit her career in media to travel, and oh, let the pictures speak for whatever we fail to document.
Follow her here.
10. @lifeontrails
Trust this Delhi-based mountain lover to know all about the best trekking trails.
And join Karun Pandey as he takes you on a picturesque journey to all of them, one image at a time.
Follow him here.
So what are you still waiting for?
Grab a cup of coffee as you go on and stalk these amazing people right to their last pictures.