I have loved to travel ever since I can remember. My parents have travelled extensively. My mom has been to more than 12 countries now (she's not a full-time traveller or anything btw) and my dad's lived in Russia, Ukraine and UAE. He also speaks Russian fluently.
So, call it genes or just plain curiosity, the travel bug got to me. I travel whenever I can find the time and money for it. While I plan to take it up more extensively in the future, I found that passion for travel isn't limited to boarding flights to every place possible but also reading and learning about it. And in this internet age, it's never been easier.
So I decided to put up some of the travel bloggers that I love and follow regularly. While I haven't read everything they've written (It's a LOT in my defense), but each article that I have read, I've found inspiring-
1) Nomadic Matt
Courtesy: NomadicMatt
Matt is an interesting personality. He holds a business degree, is certified to teach high school history, has been a professional poker player in Amsterdam and is the best-selling author of 'How to Travel the World on $50 a Day'.
Matt travelled overseas for the first time to Costa Rica when he was 23, and that's where his passion for travel first started. Sometime later, he met 5 full-time travellers in Thailand. After the trip, Matt went home, got his MBA and ventured out into the world to become one himself. And he hasn't looked back since.
NomadicMatt is a fantastic guide for pocket-friendly travel. Matt shares travelling tips, interviews and his personal experiences (such as the time he got stabbed in Colombia).
What I love about his blog is that in areas where he lacks experience, he brings in someone who knows exactly what they're talking about. Matt doesn't have kids so he recently got Corinne McDermott of Have Baby Will Travel for a post on 'Can You Travel with a Baby?'   
Courtesy: A Broken Backpack
Melissa Giroux has a nomadic soul and we love it! She has been travelling since June 2014 and goes home once a year to meet her family and friends. Apart from Canada where is from originally, she's lived in Australia, UK and Indonesia. She is currently living in Bali.
Melissa also provides a travel coaching service via Skype for 30 and 60 minutes. She helps solve travel queries, plan trips, find cheap flights and help you get started as a blogger amongst many other things.
We love how she's writing about her travels and also giving out tips on how to live where she has. Also, she writes regularly- about once in 3-5 days.
3) Culturetrip
Courtesy: Culture Trip Wishlist: The 12 Cities To Visit in 2019, Ranked
Culturetrip was started by Dr Kris Naudts, a psychiatrist trained in Belgium and former professor at King's College London. He holds an impressive 5 degrees (one of them is a PhD in neuroscience).
He started Culturetrip in 2016 with an outlook of revealing the uniqueness of 'a place, its people and its culture'. Besides working with over 300 freelance writers who produce comprehensive articles, Culturetrip also creates videos, animations and illustrations. Moreover, it has an app and an online travel agency is in the works to facilitate convenient travel.
I love the different perspectives on travel by contributing writers. And since they write not only about pure travel but also culture, one can understand each location really well!
I liked their unique article- The 8 Most Affordable Michelin Restaurants in Paris
4) Travel Break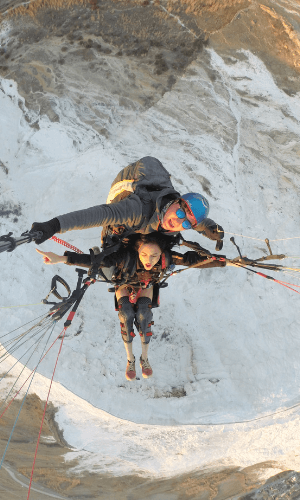 Courtesy: Travel Break
Stephanie is a fantastic writer and content creator. A graduate from UCLA, travel enthusiasts can call her the 'Chief Exploring Officer'. The first-generation American has travelled to 184 places in over 40 countries across six continents.
She has excellent articles, packing guides (for both men and women) and a unique perspective. She also runs a lifestyle app called BUENA.
I love how Stephanie writes on friendship and love when one is travelling and gives advice on how to become a successful travel blogger. She has travelled alone as well as with friends, family and partners, so you can find useful information no matter how you're going and what you're going for.
Courtesy: Dan Flying Solo
Dan has travelled for over 1400 days and is currently living in Portugal. In late 2016, Dan let his followers decide his next home- New Zealand (The choice was between that and Scotland).  As one can figure out, Dan likes to fly solo. It lets him connect better with locals.
Dan is also passionate about photography and has had a range of experiences from attending the crowded Kumbh Mela in India to trying to vote for a cat on Whangamomona Republic Day in New Zealand. He shares the experiences of those he meets on his trips and uploads videos of his travels on the blog as well.
I love Dan's approach to travel. It is laid back, personalized, and you can just see he is somebody who will have the best travel stories to share.
He also did this very fun article you should check out.
6) Nomadic Boys

Picture Credits: Nomadic Boys
Nomadic Boys is the invention of Stefan and Sebastien who quit their jobs and started to travel full time in 2014. They have travelled extensively since then and wrote about their experiences as a gay couple. Their mission is to inspire other gay couples to travel more freely. They also upload some fantastic recipes from all around the world like Greek stuffed vine leaves and Malaysian Chicken Rendang.
I love how Stefan and Sebastian are changing the travel scene. They write their experiences on travelling as a gay couple, which places are the best and how your sexuality doesn't have to curb your travel dreams.
We also loved their article- Gay life in India: interview with local gay boy Raj from Delhi
Picture Credits: Emily Luxton Travels
Emily Luxton believes in the ideology of deep travel- which means to travel slowly and discover each place you visit. She explores the cuisine, speaks with the locals and tries to understand the place the best- even if it means visiting it again and again. She studied photography at university and ironically didn't like it (don't worry though her photos are good though).
She is also a huge Potterhead and wrote a funny piece last year on her trip to Universal Studios called When a Total Geek is Let Loose in Universal Studios Orlando.
I love her deep travel philosophy! It's a great idea to go to one place twice and experience it wholly than to go to two places once and know them only half-heartedly. She also writes how you can do it too.