There have been some significant initiatives to promote inclusion and provide a safe place for expression in the LGBTQ+ community; the most prominent example are pride parades.
Inclusive sporting events are another enterprise that has been gaining momentum as the word spreads. These events are not just contests but celebrations that bring sport-lovers together with entertainment, gatherings, and a healthy competitive spirit.
Here are some of the biggest sporting events you can watch, volunteer, or even participate in:
Gay Games
The Gay Games is a worldwide sports event that aims to promote understanding and inclusion amongst people. It was started by Olympic athlete and medical doctor Tom Waddell (Mexico 1968) who initially termed it as Gay Olympics.
The event is not exclusive to the LGBTQ+ community but open for anyone who wishes to participate.
The first Gay Games took place in San Francisco, California in 1982. They turned out to be an immense success. Tom Waddell himself participated in them and won a gold medal in the javelin throw
The event bears similarity to the Olympic Games- it is also held once in 4 years, and at the opening ceremony, a Gay Games flame is lit.
The next Gay Games will take in Hong Kong in 2022 and will comprise of 36 sports. (E-sports and dodgeball are the new editions)
2022 is far, but we'd suggest starting practices early and really go for that gold!
You can find complete information on volunteering, donating, and the events here.
2. World Gay Rodeo Finals®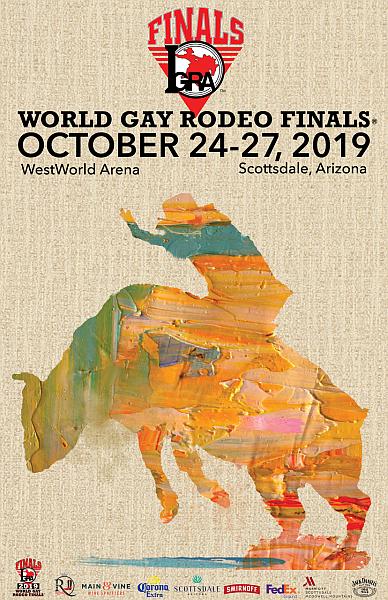 The World Gay Rodeo Finals® is coordinated by the International Gay Rodeo Association (IGRA) which is the sanctioning body for gay rodeos in USA and Canada. The organization was started in 1985 and consists of several regional gay rodeo associations. It also actively contributes to charitable causes such as HIV/AIDS and breast cancer.
The Rodeo events also welcome all participants and spectators, regardless of their sexual preference and gender identity.  
The finals of World Gay Rodeo will be held from 24 to October 27th, 2019 in Scottsdale, Arizona. In addition to sporting events such as Bull Riding, Pole Bending, and Wild Drag Race, there is a competition to win the royalty titles such as Mr. and Ms. IGRA.
Some other upcoming events organized by the IGRA are:
Visit the 2019 IGRA Rodeo Calendar for more information.
3. European Snow Pride Week
European Snow Pride by SCRUFF is now considered Europe's biggest gay ski week. The event attracts participants from all around the world, and there are several packages to fit budget types. There are several ski and snowboard guides to teach and help out. The week includes not only skiing but also great partying and entertainment.
The event is the brainchild of Olivier who attended a gay ski week (it no longer exists) and wanted to recreate the experience he had at the event with others. So, he created European Snow Pride in September 2012.
The next European Snow Pride will take place in Tignes, from March 14th to March 21st, 2020.
While the plan for the upcoming week is underway, the 2019 week included all-night parties, several performers' shows, cocktails and theme parties. Expect the same this time around too. Check out 2019's complete event schedule here.
You can book an event pass here.
4. EuroGames
EuroGames is a significant LGBTQ+ sports event held in Europe and is organized by European Gay And Lesbian Sort Federation's member clubs. Like the Gay Games, this is also an event open for everyone, regardless of their sexual preference, gender, age, or physical ability. It takes place over the course of two days.
The first edition was held in 1992 in The Hague, Netherlands and saw 300 participants from 5 countries in 4 sports. The previous edition was held in Helsinki, Finland saw 1400 participants from 40 countries participate in 14 games.
The next EuroGames will take place in Rome in July 2019. There will be a major opening ceremony, and the end will be marked by a marathon across the city and its historical monuments. A EuroGames Sports Village will also be set up and become a center for music, performances, food and social gatherings. If you need more time to practice, don't worry Düsseldorf will host the 2020 edition!
Interested in helping out? You can register as a volunteer here.
All that's left to say is best of luck and we'll see you there!