Somewhere in the depths of the "artists" tag on tumblr, I found this gapingvoid article about why most artists' blogs don't succeed. It is a short, precise essay, pointing out that the majority of people who read artists' blogs aren't there for the art—they're there to connect with the artist in question. While this definitely holds true—most artists blog only about press releases and interviews—there are some that share their stories and inspirations for all of us to enjoy. So without further ado, here is a big, bad list of artists whose blogs are quirky, interesting and inspiring to fans and fellow artists alike.
1. Austin Kleon
I have personally been a fan of Austin Kleon's newspaper blackout poetry for a very long time. His blog is also an interesting read—he calls himself 'a writer who draws' and is a New York Times best-selling author of four books: Steal Like An Artist, The Steal Like An Artist Journal: A Notebook For Creative Kleptomaniacs, Newspaper Blackout, and Show Your Work!. His blog is varied and lively; he talks about his life, inspirations and his art and poetry in addition to his professional work.
2. Lisa Congdon
Fine artist and illustrator Lisa Congdon is best known for her colourful abstract paintings, intricate line drawings, pattern design and hand lettering. She has previously worked for illustrious clients like the Metropolitan Museum of Modern Art, Harvard, and Simon & Schuster, however, her blog remains vibrant and active, with updates on her life (interviews, changes and so on) being regular and the beautiful "Experiments in Blue" series continuing as it has for the past twenty-seven weeks. She also conducts classes, such as the 31 Day Drawing Challenge and Creativebug.
3. Johnny Strategy
Spoon & Tamago is an international blog that is based out of New York City and Tokyo, Japan, written and curated by artist and writer Johnny Strategy. Spoon & Tamago attempts to comprehensively cover all aspects of Japanese design from fine art and architecture to product and graphic design. What makes it special is how it tries to tell a story about the Japanese art and design industry without letting its posts get affected by press releases or mainstream eye-candy.
4. Hazel Dooney
Gutsy, rebellious, punk rock—these are all words that have been used to describe Hazel Dooney and her art. Her work has been controversial, to say the least, right from the very beginning of her career. Since 2006, she has been keeping her blog active by chronicling her life. Her last few posts have been reminiscences about her father and her life and work as an artist, ending on the overwhelmingly positive note that she is 'rebuilding her life as an artist'. To quote her latest post, "I expose myself not to receive flattery but to create a connection with those who view my work that's as intimate and as open as possible."
5. Cory Huff
The image of the 'starving artist' has been around for decades, or centuries, even. Cory Huff of The Abundant Artist is set to dispel this myth. From being an actor and storyteller to falling into a career in Internet marketing, he's since worked on marketing and software programs for some of the world's biggest companies. In 2009, he started The Abundant Artist as a way of teaching internet marketing to his artist friends who needed help. He has helped dozens of artists go from never having sold anything to now selling pieces monthly or weekly. He blogs regularly, posting helpful articles, videos and links for artists everywhere.
6. Marisa Kakoulas
Founded in 2009, Needles and Sins is a blog focusing on tattoos, tattooing, visual art, music, graffiti, culture and more. Marisa Kakoulas is a New York lawyer, writer, and tattoo nerd. In May 2005, she co-founded Needled.com with Josh Rubin of CoolHunting.com to talk about tattooing as a fine art and its surrounding culture. In 2006, they sold Needled.com to Rivr Media, and Marisa stayed on as editor until March 2009. In creating Needles and Sins, Marisa sought to further explore and expand the discussion on tattoo art, culture, news, and law. The blog has interesting takes on tattoo culture, including tips for beginners, dos and don'ts and so on.
7. Jolie Guillebeau
Jolie Guillebeau had dreams of being an artist from the age of seven, and after decades of thwarted attempts, today she is a successful painter. After countless people telling her that her dream could only remain that—a dream—she finally overcame her physical and mental roadblocks to succeed as an artist. As she says on her website, everyone has a story. Guillebeau uses paint, words and sometimes even recipes to tell her stories and those of others. While her blog has not been updated in a very long time, her stories remain.
8. Noor Unnahar
Noor Unnahar is an eighteen-year-old business student from Karachi, Pakistan who not only blogs about writing, photography, art and whatever else strikes her fancy, but also designs blogs as a small side business. She has an extensive portfolio and excellent reviews, but keeps her blog up-to-date with her reading recommendations, fashion, photography and so on.
9. Areeba Siddique
Areeba Siddique is the twin sister of Noor Unnahar. Her aptly-named "Not Your Type Blog" is primarily about life as a creative kid, but while her tone remains flippant and fun at all times, she addresses serious issues quite often (like her most recent post about wanting to exist as your own person). She has a series of interactive posts going on her blog and her Instagram called #OhJournalEtc where she posts journaling prompts for every month, and posts her own art journal updates as well.
10. Hawwa
The #OhJournalEtc journal prompt series was started by Hawwa along with Areeba Siddique. Her blog is a smorgasbord of pretty much every creative thing under the sun. Her book reviews and recommendations are well thought out and written, and the accompanying photographs are gorgeous. She even wrote a tip series for book photography recently.
11. Candice Tripp
Based in England, Candice Tripp's hauntingly beautiful art cannot really be captured in words. Look at her most recent paintings and not only will you will be transfixed, the images will resonate with you for a long time. Sometimes you don't even need words to go along with the pictures for them to stick out in your mind.
12. Richa Hingle
Food photography and recipes are arts in themselves, and Richa Hingle has proven herself a master of both. She is the award winning recipe developer, blogger, and photographer behind VeganRicha.com and has been featured on Oprah.com, Huffington Post, Glamour, BuzzFeed and various other websites. She used to be a software developer, and is pursuing a career in recipe development and photography while recovering from a craniotomy done in 2006. She also has a personal blog, where she documents her struggle with recovery and her work with animals (including her adorable dog, Chewie!).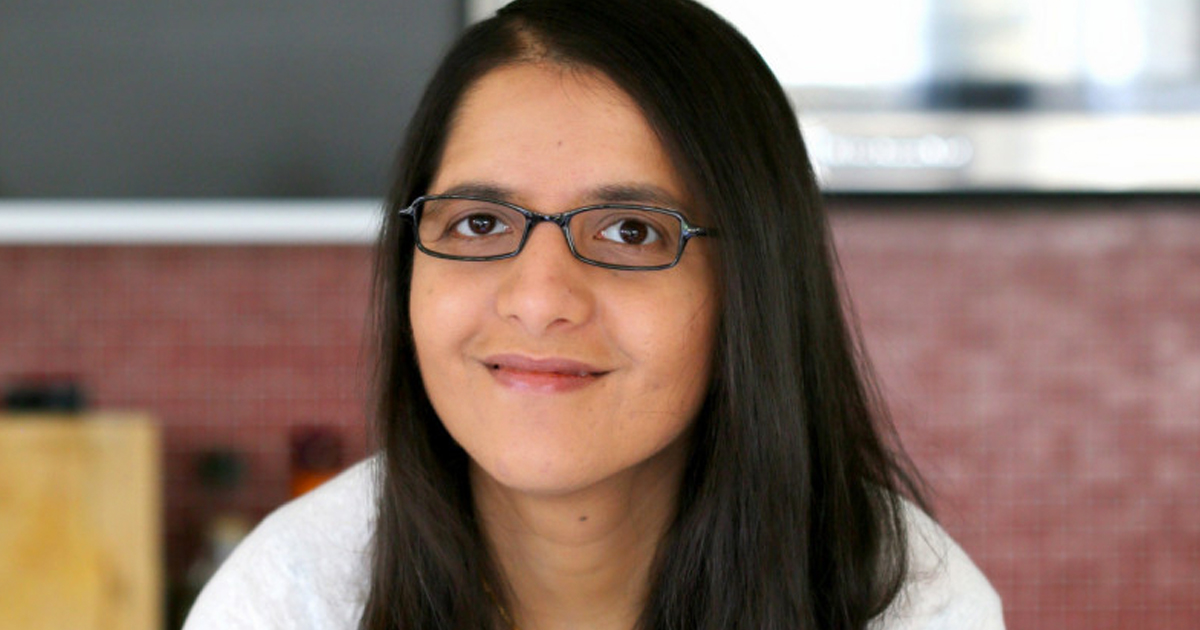 13. S.L. Huang
S.L. Huang writes speculative fiction and more importantly, snarky, witty blog posts on everything from book reviews to being a fan to everyday rants. She has a mathematics degree from Massachusetts Institute of Technology, but, in her own words, "I learned lots of stuff good for doing important research, but instead I use it to write science fiction."
14. Bryan Patrick Todd
Bryan Patrick Todd is a self-taught designer and lettering artist based in Louisville, Kentucky. He has previously worked with illustrious clientele like Subaru, Benefit Cosmetics, Smirnoff and Chrysler. While Todd mostly blogs about his projects, there is a refreshing quality in the aesthetic of the photographs that accompany the write-ups, as well as how concise the write-ups themselves are.
15. Jane Friedman
When you're a writer, writing a blog can sometimes be counterproductive for you. This is not the case with Jane Friedman, who not only runs a successful blog but has also written an excellent article on blogging for writers. She points out the aforementioned problem faced by writers, then goes on to explain how blogging can still be beneficial to them and outlines how to go about it.
16. Marcy McKay
Marcy McKay is an award winning short-story author and copywriter with her debut novel, Pennies from Burger Heaven, out now. But even before it was published, McKay blogged regularly about the trials and tribulations of a writing career, and reviewed books as well. She also regularly issued challenges to her followers and interacted with them often. Now, even though her book has been published and is successful, she still blogs regularly.
17. Chuck Wendig
Chuck Wendig is a novelist, screenwriter, and game designer. He has published dozens of novels, but his short stories are what really captivate me and countless readers everywhere. Somewhere between science fiction and horror, he can have you hooked from the first word and leave you spellbound throughout. His blog is not just about writing though—there are opinions, pieces about his family, food and anything and everything that comes to his mind. Best of all, he's funny.
18. Kristen Kieffer
Kristen Kieffer is a studio potter, workshop presenter, and ceramics instructor based in north central Massachusetts. The website she uses to showcase her art, Kieffer Ceramics, also hosts her blog. Here, she writes about everything ranging from places her work is being showcased at, to workshops she is organizing, updates to her online store and her art and inspirations. Every piece is unique and beautiful yet functional, which makes her blog stand out in the sea of art and artists' blogs. Of course, it helps that her blog posts are beautifully written, to the point and supplemented with pictures of her beautiful ceramic work.
19. Toshada Nilekar
Toshada's fashion blog is quite new—it's been established this year. But her eclectic sense of fashion and minimalistic posts are already catching people's attention, and with good reason. Her photoshoots are beautifully constructed and her looks memorable. She is based in Mumbai, India.
20. Miles "Mac" MacGregor
Born in Los Angeles in 1980 to an engineer and an artist, Mac has been creating and studying art in various forms, including street art, independently since childhood. He was inspired at a young age by classic European painters such as Caravaggio and Vermeer, and Art Nouveau symbolists such as Klimt and Mucha. This was mixed with the more contemporary influences of graffiti and photorealism, as well as the Chicano & Mexican culture he grew up around. His blog showcases his most recent works, sometimes accompanied by little stories but more often than not reliant on the pictures to tell the whole story.
21. Uncle Allan
Uncle Allan is a legend in the world of tattooing. He refers to his blog as his "new playground", where he posts everything from his latest work (currently, his book!) to his everyday thoughts. As far as blog formats go, it's fairly basic-looking with a great system to sort through tagged posts. His art is stunning; the tattoos are bright and can be extremely detailed. He writes quite frequently (although understandably slower now, thanks to the new book) and you can actually book your tattoo appointments with him through the blog.
22. Harnidh Kaur
Harnidh Kaur has recently published her first book—a collection of poems. Most recently, she came to everyone's attention via a poem she wrote about the traditional goddesses reclaiming their modern day avatars, which was brought to life by artist Priyanka Paul. At the tender age of 21, she has already accomplished a huge amount—she has even given a TEDx talk on creativity and healing. But on her blog (titled Forever Awkward and Maybe Learning), she writes poetry that really strikes a chord with you. You can tell she knows her way around words and emotions, and there is honestly no better feeling than reading good poetry when you can tell how cathartic it has been for the poet.
23. Katy Evans-Bush
Katy Evans-Bush's Baroque in Hackney started out as a poetry blog in 2006. Fast forward six years later, and it had been shortlisted for the 2012 George Orwell Prize for political writing, based on her coverage of the riots, protests & cuts, Ai Weiwei's arrest, the death of Vaclav Havel, and other related topics. So suffice it to say that poetry was never the be-all end-all of it, while still remaining central to the overall theme of the blog. The diversity of the topics is captivating, but the writing is even more so.
24. Siddhartha Joshi
Started in 2010, The Wanderer has travelogues, travel tips, photography tips, travel product reviews and also a few travel videos in its repertoire. The stunning photographs make Siddhartha Joshi's travel blogging stand out from the stock of travel blogs out there and have won him several features and accolades. He has also given a TEDx talk.
25. Kirsten Evans
Setting the Barre is an aesthetically pleasing, fun and light blog about the life of a ballet dancer. Kirsten Evans chronicles the ups and downs of her life both onstage and off-stage through her blog posts. The photographs that accompany her posts are just as lovely as the posts themselves.
26. Kankana Saxena
Playful Cooking has a story behind it just as lighthearted as the name. Kankana Saxena started the blog with the help of her husband Arvind by the name 'Sunshine and Smile' on a whim in 2011. It has grown exponentially since then, and was renamed in 2013. Saxena does her own photography as well, and the recipes she shares are "all about nutrition with a little bit of indulgence here and there".
27. Sophie Corrigan
Even if we don't know the blog, most of us are familiar with Sophie Corrigan's work as LadyAxolotl on Instagram. She is a freelance illustrator, and is currently studying for a Master's degree in Children's Book Illustration. Her work has been commissioned by Tesco Magazine, Hallmark Cards, Ohh Deer, Urban Outfitters and ASOS, amongst others. She blogs about her work—which you can pick up from her website, she ships internationally!—things that interest her, and musings about everyday life.
28. Ritu Arya
Ritu Arya is a 23-year-old blogger, freelance stylist and design advisor. Her blog, however, does not simply feature fashion-related photoshoots. While her personal style is strikingly unique and beautiful, what really stands out is the amazing photography and the theme that resonates through each piece. What's more, she's focused equally on fashion and music—her two passions. Besides these two major categories, she has miscellaneous travel, DIY etc. posts up on her blog every now and then.
29. Bash Harry
A Brunei-based beauty, fashion and lifestyle blog curated by Bash Harry, Hey Bash originally began as 'Bash Says Hey,' a beauty blog to highlight Harry's makeup portfolio. Now, it is a "personal lifestyle blog that focuses on beauty, fashion and the little wonders of life". She has a neatly organized blog, with separate tabs for makeup, beauty and lifestyle; and a YouTube channel as well.
30. Hugh MacLeod
This list would, of course, be incomplete without mentioning Hugh MacLeod, co-founder and creative director of Gapingvoid. At the heart of Hugh's work is one core belief: art has the power to transform business. Founded in 2008 with business partner Jason Korman, Gapingvoid Ltd. has created custom art work for some of the largest, companies in the world, including Intel, HP, and Microsoft, and is hung in over 5,000 companies around the world. Gapingvoid's blog has no one particular theme, and each topic is more surprising (and interesting) than the next.
These are just a few examples from the big, bad world of creative geniuses blogging their kookiness into the universe. So go ahead and explore!