You're lying to yourself if you're trying to tell us you never wanted one and of course those Instagram likes (goes without saying, doesn't it?). Today this sparrow takes you through these uber creative tattoo ideas before you convince yourself to get one with that "someone's" name written on it (seriously, don't do it!) AND not to forget, to convince your mom in the very first place. Should we start from the back then?
1. Oh Man(dala)!
Some real spiritual awakening, eh? With the Mandala designs always rocking the tattoo scene, let's go all boho with this gorgeous piece of art. Incomplete yet complete in itself, isn't it?
                                                                                                                                                                                   Image courtesy of Tattoos Mob
2. Prismatic
Science lovers, we owe you this one.  That beautiful miscellany of monochrome with hues of scarlet is worth all the flattery and of course worth a try.
                                                                                                                                                                           Image courtesy of Instagram
3. Soul-er System
Just refining your geography lessons, are we? We've always got your back, don't you worry.  But this time the universe it's the universe. Don't  you love this tattoo to the Sun and back?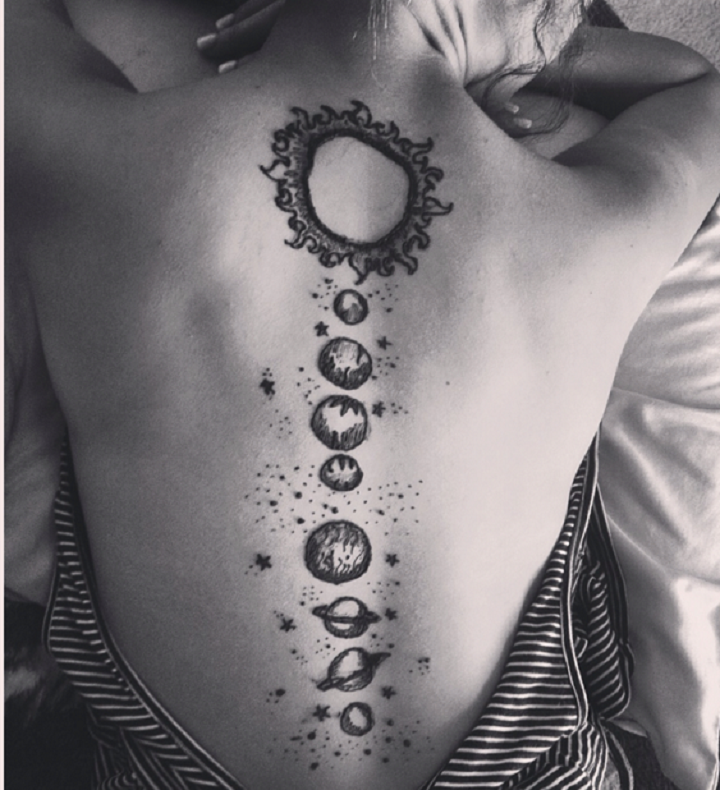 Image Courtesy of Pinterest
4. Expected Patronum!
Cliché much? Not at all! How does your childhood get old? Even after all this time you sit through the Harry Potter marathons, don't  we? Always.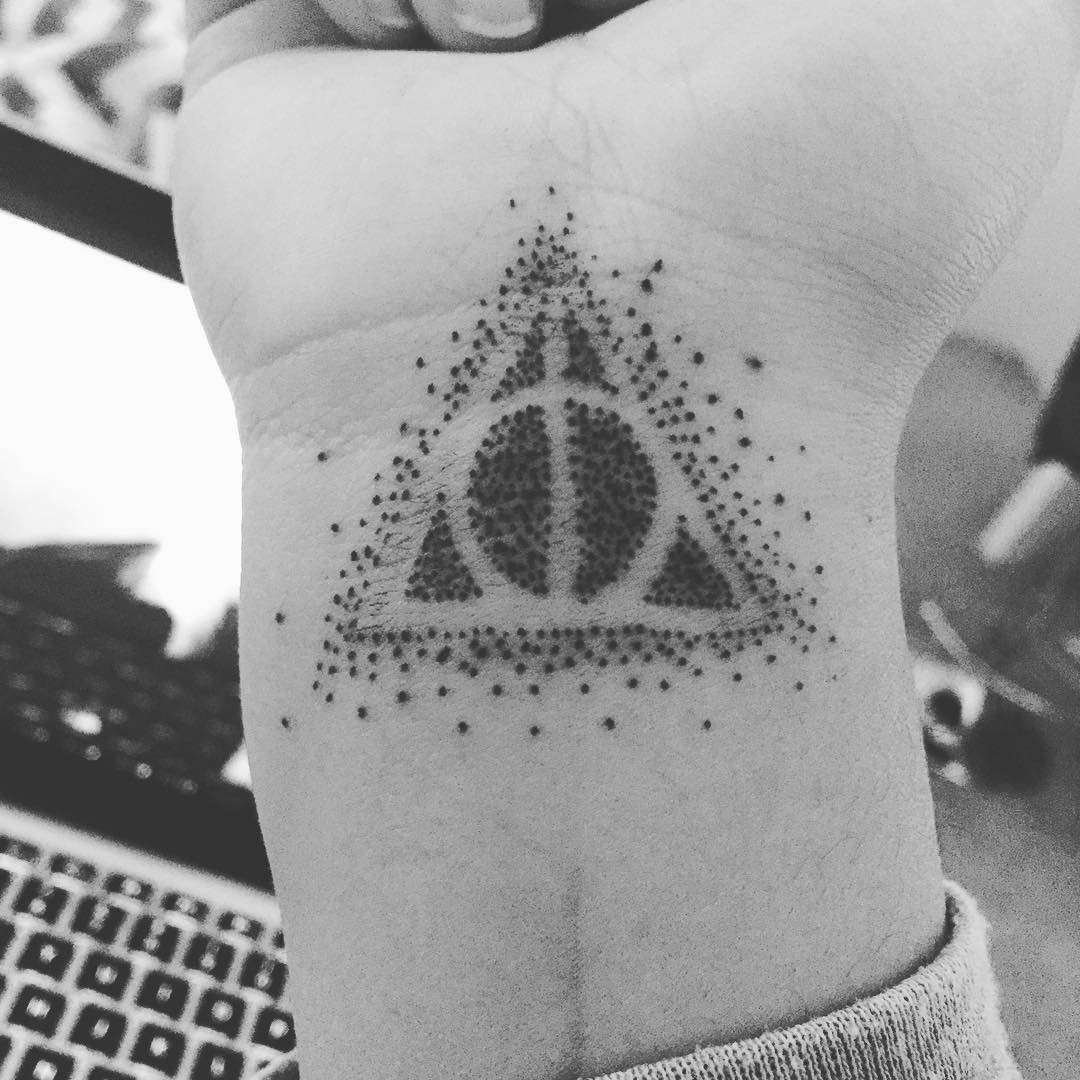 Image courtesy of Spiritustattoos
5. The Beginning
It's just the start and you have miles to go, miles to spread those wings of unicolor into lives and hearts. The semi colon tattoo gets more unconventional with time, it seems!
                                                                                                                                                                                                                   Image courtesy of Cuded
6. (C)age Of Monochrome
Capture and release! Spread those wings and aim for the highest. The sparrow loves this one and so will you, take our word for this.
                                                                                                                                                                                         Image Courtesy of Tattooblend
7. Bloom Within
Look how it emphasizes the bold traits of your personality. Strong, uptight and ardent on one hand, delicate, soft and elegant on the other. This is quite my favorite tattoo for the season and getting it in 3…2…1..(Mom, Pls?)
                                                                                                                                                                                                       Image courtesy of Dark Artists
8. Meowvelous
Cat lovers, this one's for you. Pamper that little sass queen with this exquisite piece of art. No matter what, it'll only come to you just when it needs food. Yes, I know the feeling.
                                                                                                                                                                         Image courtesy of Tumblr
9. The One Tree
Can't get over how beautifully made this is! Soaring high yet so grounded. Period. Go a little offbeat with this nature tattoo this fall.
                                                                                                                                                                                                           Image courtesy of Tattoatoz
10. And The Hill(s)
Crazy or what? It's the UV ink tattoo we're talking about. This tattoo perfectly captures the essence of the high-peaked snow-capped mountains and that sky full of stars.
                                                                                                                                                                                                       Image Courtesy of Boredpanda
Enough, guys! Time to tat-do it now.