Cookies. Every child's dream. We can bet that it isn't only us who have had dreams in which plates full of cookies are being served to us. Be it any flavor – chocolate, coconut, butterscotch, vanilla and so on. Not to mention the various shapes, sizes and the icings and decorations on top! Cookies are pleasant reminders of family gatherings, festivities and even lazy Sundays back home. Our this very obsession (it's very obvious) took us through an amazingly delicious journey of finding the perfect little round feasts to satisfy our growling stomachs. We realized, that no discussion about cookies is or will ever be complete without mentioning Haniela's cookie art.
Haniela's is a blog, which we'd like to call every food-lover's paradise! A shout-out to all the sweet-tooths out there! Scrolling down the blog, our eyes were filled with tears of joy, looking at all the perfect, perfect cookies. The best part about the whole section was the fun and unique ways in which they had been decorated. It seemed as though there is a different cookie for every occasion! The blog is run by Hani Bacova, who describes herself as "behind the scenes baker, chef, cookie decorator, gardener and photographer".  Talking about what her best memories related to food are, she says,
"I grew up in Europe, enjoying homemade meals and frequent family gatherings, filled with happy laughs, good food."
On her blog, she also talks about what inspires her to make such unique and fun food items.
"I'm inspired by fresh ingredients, my cooking and baking combines charisma of the old time favorites with newly discovered flavors of modern cooking."
The cookie art falls under different themes- Winter, Gingerbread, Characters, Halloween/Fall, Wedding, Valentine's Day, Animal, Sport, Flower, Birthday, 3-D (that's right) and so on!
So, here we bring to you some of our favourite cookies from Haniela's. You're welcome!
1. WINTER COOKIES
What better way to spend the cold winter nights, other than curling up cozily on a sofa, with a plateful of delicious cookies to gobble up, be it these ice-frosted snowflake cookies or these adorable snowman and snow globe ones:
And what is winter without Christmas? No fun, we say. Haniela's wonderfully celebrates the idea of Christmas with Christmas tree shaped as well as Christmas decoration baked goodies!
 2. NEW YEAR'S EVE COOKIES
The most exciting part of welcoming New Year is the countdown (although it's much better to eat a treat with every number in the countdown)!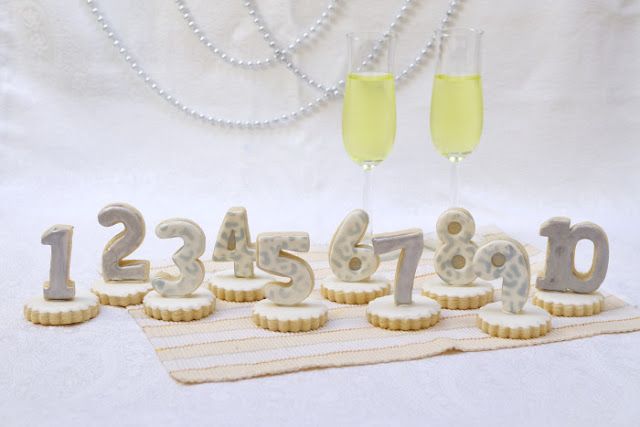 3. SPORTY COOKIES
There couldn't be a better way to celebrate the spirit of sportsmanship!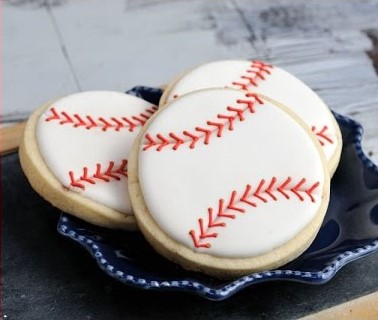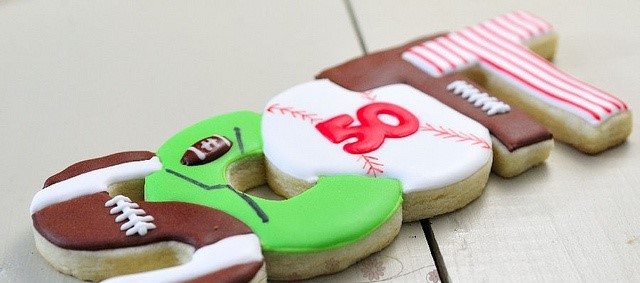 4. GINGERBREAD COOKIES
These Gingerbread Cookies need no description! For example, the Gingerbread Eiffel Tower and the Cookie House:
5. HALLOWEEN COOKIES
Ghosts, ghouls, vampires, evil pumpkins – Halloween is incomplete without these. What if all these things became edible? Frighteningly delicious, right?
6. WEDDING COOKIES
Everyone dreams of having a perfect wedding. And food, you see, is a very important component (the most important, if you ask us) of making any wedding a successful affair. So take some pointers from these: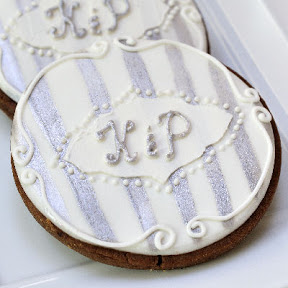 7. ANIMAL COOKIES
It's a delight to have our furry friends around us. And only much more fun to have their adorable little faces drawn on cookies. A cookie for them too!
8. FLOWER COOKIES
The charm and beauty of flowers transcends everything. The fact that there exist flower cookies is no surprise to us!
9. CHARACTER COOKIES
Be it Harry Potter, Disney Movies, Batman, Captain America, Iron Man, Hunger Games or any other movie or character we love, there is no end to the things we collect to show our love for them. So designing cookies which show our love for these characters is not a lot, it's perfect.
Like this adorable Frozen's Anna cookie:
And these Monster's University cookies:
Step into another dimension with these Tardis cookies!
*Civil War Alert* These Captain America's Shields are our best dream come true!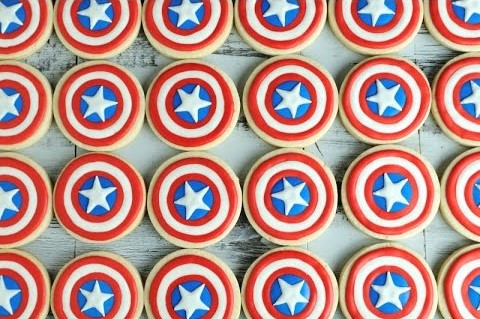 Get the best of both worlds with these Beatles cookies (it doesn't get any better than this!)
What if we told you that we've just scratched the surface by listing these goodies? There is so much more to see and drool over! Cookie decoration is not easy at all, but once done rightly, it has the most amazing results. Haniela's mixes the magic of mouth-watering treats with such fun ideas that they make for the most unique, interesting and delicious ways, to not only enjoy festivities, but to have the perfect weekends too.
To see more of Haniela's homemade goodies, check out her Instagram account, YouTube channel or see her blog.
All Images Courtesy of Haniela's