See that picture below? Imagine you're given that huge office space, how would you decorate it?
We're pretty sure you have all sorts of wonderful ideas in your head right now but stop, and a take a look at this:
Are you thinking along the lines of 'workspace goals'? Perfect, isn't it?
What we have here is the office of Mumbai-based advertising agency TwentyThree, and believe us when we say that we fell in love with this space the first time we saw it!
And so, we decided to literally go around the place piece by piece and see what makes it amazing.
So, first things first: Look at how minimal the entire space is! With yellow and pink complementing the monochrome tones, it sets the perfect mood. The huge window overlooking the beautiful city of Mumbai? That is the perfect icing on the cake. Not only does it make the office more spacious, but also makes everything indoors light up.
The office is perfectly divided into two separate spaces through a glass walled chamber, which seems like the perfect space to hold meetings and discussions, and to let your creativity and ideas flow.
Second, and the most important if you ask us: the bicycle! It adds such a lovely element of quirk to the interior, and the fact that it's yellow? Well, you bet that we're swooning!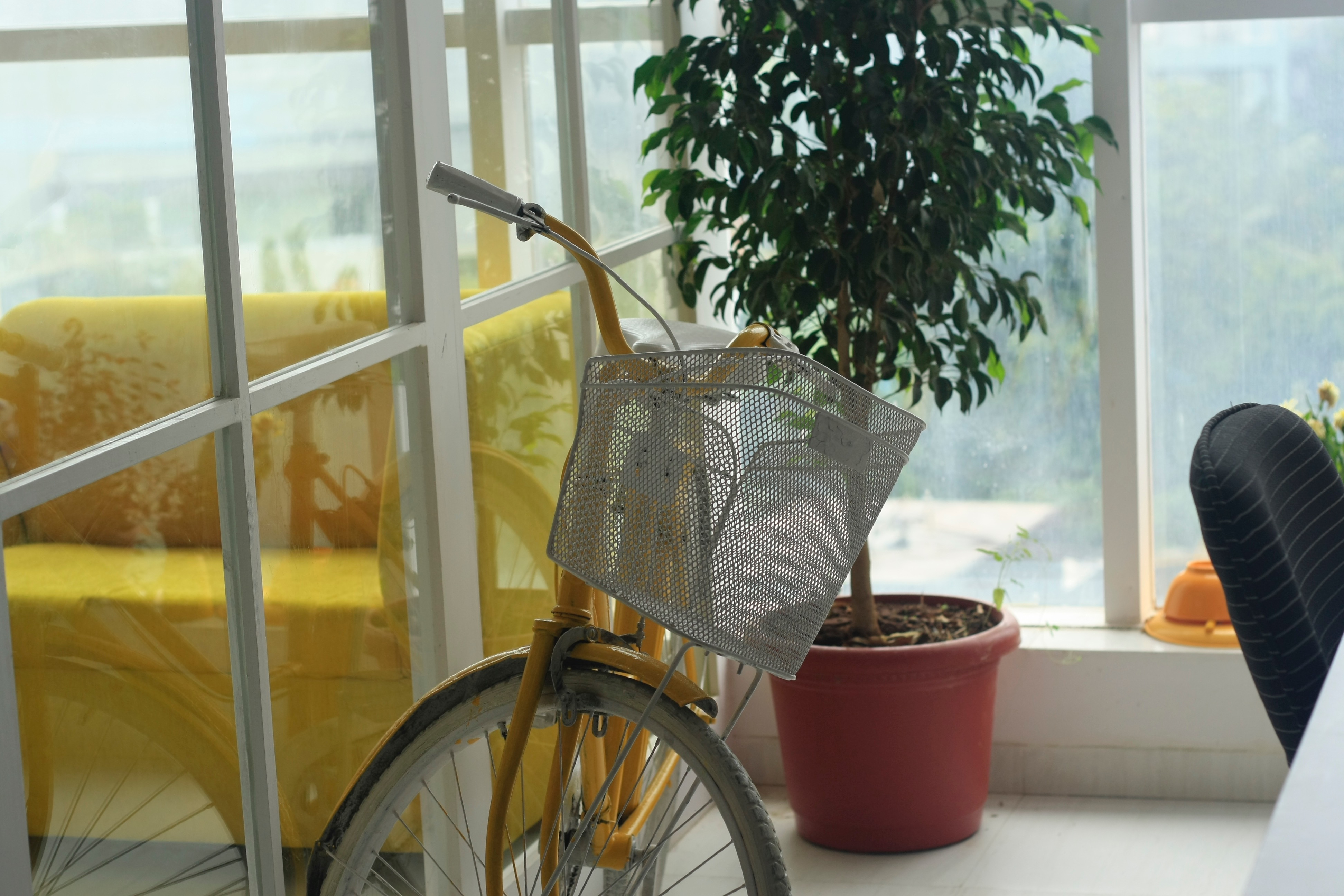 The fun and minimal posters also add a lively touch to the space, and from Taylor Swift to David Bowie, they literally have everything covered. Extra points to the person who designed the posters, yes!
Okay, one thing that we nearly forgot to mention is the fact that this space has combined modern and vintage elements so beautifully, it seems like the two vastly different eras were always meant to be together. On one hand they have these absolutely chic furniture and posters which are totally 2016 and beyond, and on the other, a gramophone, that vintage telephone and how can you forget that straight-outta-the-Victorian-era wall clock!
And then come the essentials to keep you energised the entire day at work – the office has a little space for all your snacking needs. Oh and, all of the appliances match the surroundings, too, if you were wondering.
To top it all off, there are plants to make the space refreshing and these rugged but fancy light-bulbs which, when lit, provide a perfect ambient glow to the entire space.
There you have it, the office space that will make you shout, "Yes, WORKSPACE GOALS".
But hey, now we know how TwentyThree comes up with all the brilliant advertisements, don't we?