Creativity comes in all forms, shapes and sizes. One wouldn't think that applies to buildings too but here we are, with gravity-defying structures that make you wonder, "What were they thinking?"
If you fancy weird buildings, here's a list of some of the most strange architecture and structures of the world which might interest you. 
1. The Rotating Tower
Dubai, UAE
The brainchild of architect David Fisher, the rotating tower will never look the same. Each of the floors of this building will be able to rotate, according to the choice and wish of the residents inside. They can increase or decrease the speed of the floor they live on. Other than this, this type of architecture will be able to generate wind energy through 79 wind turbines placed between each floor, as well as solar panelling that will coat both the roof of the building and the roof of each level.
To know more click here.
2. House Attack
Vienna, Austria
Made as an installation at the Museum Moderner Kunst (MUMOK) in Vienna, House Attack, gave the building a peculiar look. The installation was done by artist Erwin Wurm, who is known for his puzzling and eccentric work. People walking under the house have always felt that it is going to fall on them, and almost always run away.
To know more, click here.
3. Cube Houses (Kubuswoningen) 
Rotterdam and Helmond, Netherlands
The Kubuswoningen is located in the Oude Haven, the most historic section of Rotterdam's port. Made by architect Peter Blom, the building is a residential one. It exemplifies Peter's belief that a residential building doesn't necessarily have to look like one.
To know more visit this site.
4. Wonderworks
United States Of America
Following their slogan, "Let your imagination run wild", Wonderworks is an entertainment center in five locations across the US of A and is aimed to challenge the imagination of the human brain. The buildings are designed by architect Michael Ussery and look as if they were affected by severe weather and dropped upside down on an existing building.
Wild, we must say, in the truest sense of the word.
5. Kansas City Library
Missouri, USA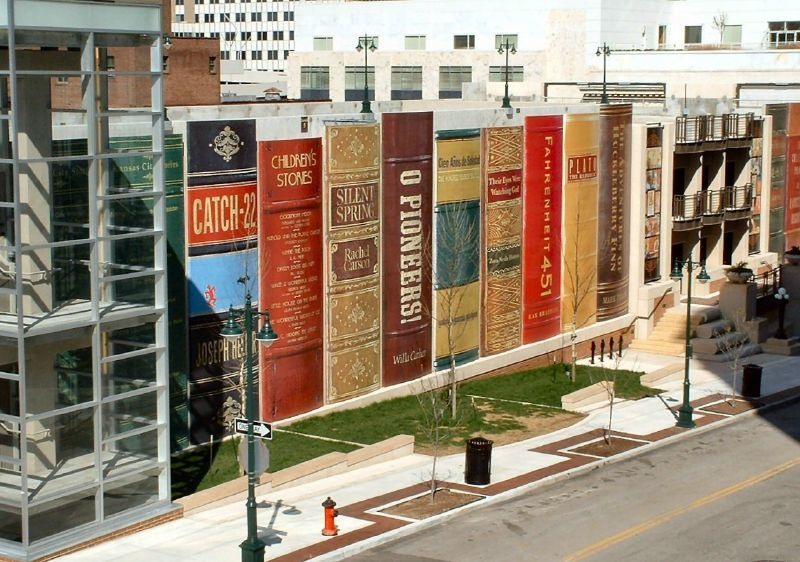 Ever thought of a parking lot, which looks like a bookshelf? Well, it actually exists. Located in Kansas City in Missouri, this piece of architecture is the Kansas City's public library's parking lot that has a façade resembling a bookshelf.
Except, the books are 25 feet high and nine feet wide.
Yup.
You do want to know more, so click here.
6. The Crooked House
Sopot, Poland
The crooked house in Poland was designed to pay homage to children's book illustrator Jan Marcin Szancer's works. The house actually looks distorted and blurry, making everyone who crosses it question their eyesight.
To explore more about this, click here.
Have we missed any? Let us know in the comments below!
Featured Image Courtesy of Dirk Verwoerd