Photography is the only language which can be understood anywhere in the world. -Bruno Barbey
What is photography? Have you ever wondered what it takes to be a photographer? I personally didn't know how intense the process can be. To make photographing on-the-go as perfect as it seems, those behind the lens are forced to go through hours of pain and toil. Capturing the picture and the beauty the way it is is a commendable effort put in by the camera holders. To travel photographers, a picture means a lot because the captured moment expresses the feeling and what they want to say in one snapshot. Photography goes beyond mere words and, as Destin Sparks has said,
Photography is the story I fail to put into words.
As has been said, a picture speaks louder than words. Check out these fantastic creative travel photographers that we've dug up for you, and let their photos do the talking! Hats off to these remarkable artists, who use their camera around the world like it's
a save button for the mind's eye. -Roger Kingston
1. Chris 'Inspirational-Photographer' Testani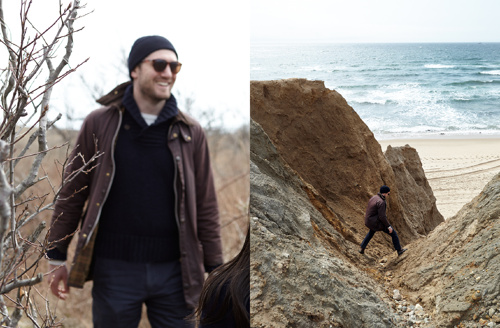 Christopher Testani, born and raised in New York City, studied photography and cinema in Ithaca College. His work draws inspiration from the things he loves, such as good food, people, travel and the stories that bring them all together. Currently living in Brooklyn, he is an avid cook, outdoor enthusiast and a traveller. To top off all his success, Chris was selected as one of the 30 photographers to watch out for by PDN magazine in 2012.
Image Courtesy: Christopher Testani Photography.
To check out more of his work, visit his website.
2. Brown Graduate Makes Big: Jessica Sample
Born and brought up in Los Angeles, the talented photographer Jessica Sample has been taking pictures since childhood. Accompanying her parents with their stock footage company across the world, she and her camera have been flung to the most remote places such as Bhutan, Tibet, Africa, Europe and Indonesia. Previously being the Deputy Photo Editor at 'Travel + Leisure' magazine in New York, Jessica has a  Bachelor's degree from Brown University and has studied at the International Centre of Photography. Proud owner of many accolades received globally she currently resides in Los Angeles and takes on travelling assignments from New York.
Image Courtesy: Jessica Sample Photography
To admire some of her work you can visit her portfolio.
3.  From Norway to Magnum's President: Jonas Bendiksen
Jonas Bendiksen, a Norwegian photographer, began his career at a very early stage, when he was only nineteen years old. He interned at Magnum's London office, before going out in the world on his own. Born in Tonsberg in Vestford county in southern Norway, this photographer lived for several years in Russia. Spending time there resulted in his book about separatist republics in former USSR published in 2006. After which for about 3 years he spent time photographing the slums in Kenya, India, Indonesia and Venezuela for a book published in 2008, and an exhibition containing projections and voice recordings. Bendiksen currently residing in Oslo, Norway became a Magnum's Photo nominee in 2004 and it's president in 2010.
Image Courtesy: Jonas Bendiksen Photography
See more of his works here. 
4. Photographing Human Traces: Berthold Steinhilber
Berthold Steinhilber, a 1968 child is based in Stuttgart, Germany. He has studied photography at the FDH Dortmund and the College of Arts in Falmouth. His photographs are greatly concentrated on the change of places and landscapes by humans and the traces they left behind. He is globally known for his landscape work and distinctive lighting techniques. Steinhilber, holds many awards (such as World Press award, a German book award for 'Ghost Towns of the American West,' Kodak Young Talent Award and many more) still resides where he was born and works today for German and international clients and his work is shown in various exhibitions.
Image Courtesy: Berthold Steinhilber Photography.
To discover more of his amazing pictures visit his site.
5. From Farming to Photography: Dook
Dook, as he calls himself, was born in Singapore where his parents, fifth-generation coconut farmers, resided in Cocos Island. He spent his whole lifetime in the boy's boarding, which in the end left him well-educated and well-fed but also "clueless." Inheriting his mother's talent and passion for photography, he spent his last year of schooling in the darkroom rather than the classroom. On seeing this, after a year off, his father encouraged him to to become a photographer's assistant rather than receive formal training. After assisting various people in London for four years, Dook recently went freelance.
Image Courtesy: Dook Photography
Know more about Dook and his various talents by clicking here.
  6. Medical Student to Photographer: Michel Figuet 
Based in Paris, Michel Figuet has been a photographer since age twelve. After graduating and starting medical studies, he moved to Paris and started learning photography with famous names like Jean-Loup Sieff, Peter Lindbergh, Sebastiao Salgado, Sarah Moon, and many others.  He was in charge of processing, at the famous B&W lab "Imaginoir", which he co-founded.
Image Courtesy: Michel Figuet Photography.
Find out more about this amazing artist by visiting his website– but be warned, you need to either speak French or trust Google translate to follow it!
7.  Young Lad on the Rise: Zafar Anis
This 22-year-old photographer residing in Nagpur, India is a travel enthusiast. Besides being close to nature and drawing inspiration solely from the outside world, Zafar Anis holds a Bachelor's degree in Commerce. Intrigued by street photography, his inclination lies towards stars, landscape and wildlife. He says, "I look up to the splendid images throughout the world to learn and keep pushing my limits." Other than his undying passion for photography, he has been travelling for work to Mysore, Pune and many other places, clicking away the attractions.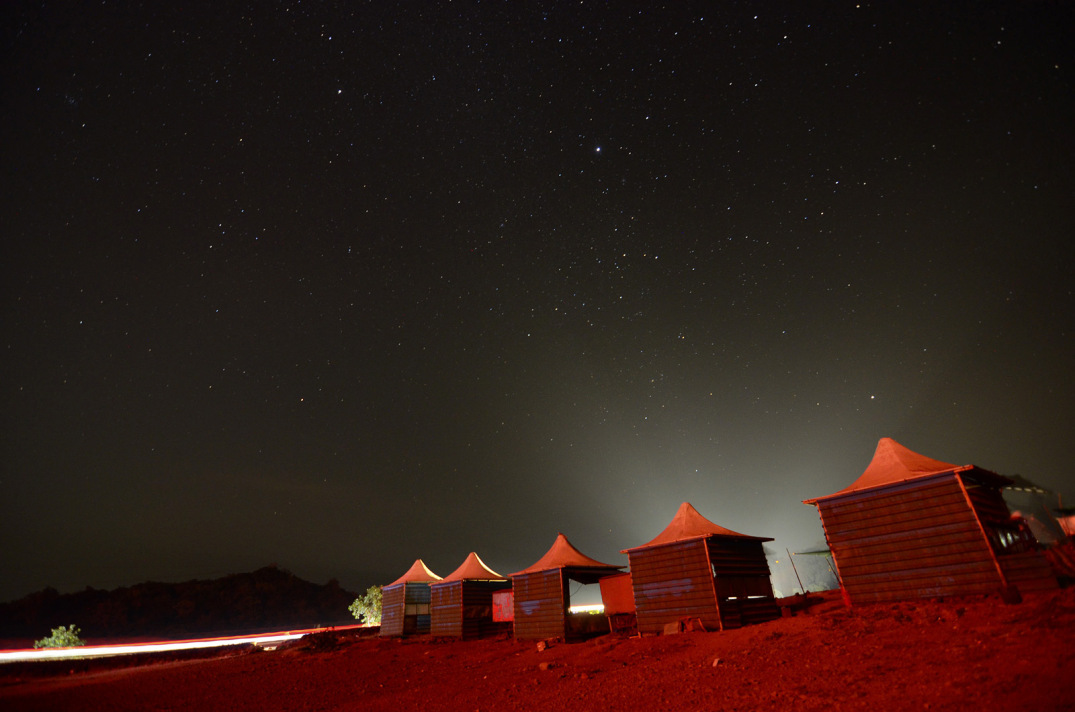 Image Courtesy: Zafar Anis Photography.
More of his work available on his official website.
Photography as an art has the incredible power to express. Travel photographers have the talent to portray the beauty each place possesses in just one shot. Clicking away at sublime creations, they have helped us own some amazing wallpapers!